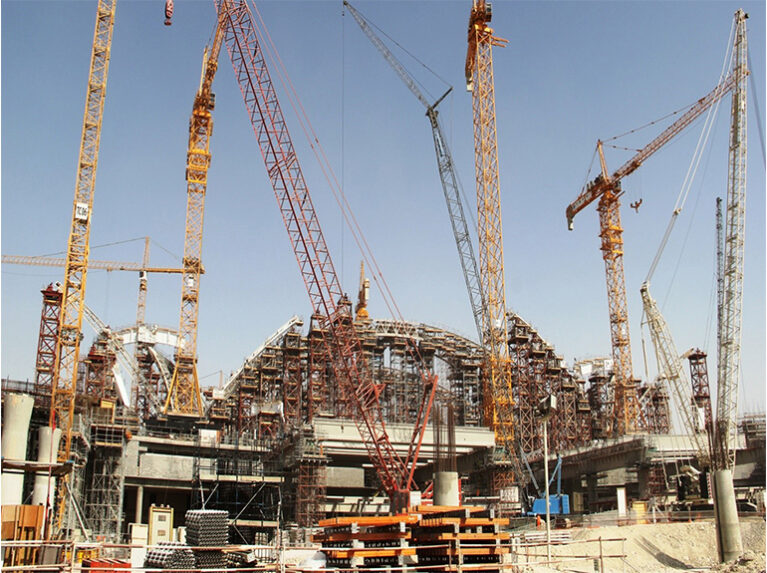 MTB Airport Expansion Project – Abu Dhabi
The construction of the Midfield Terminal Complex (MTC) and overall expansion of Abu Dhabi International Airport are vital to enable the diversification of the Emirate's economy. By fostering growth in other industries the airport is able to enable this through increased connectivity. Within the next few years, 20 million people are expected to use Abu Dhabi International Airport as their origin, destination or transit point for international and domestic journeys. Abu Dhabi Airports is tasked with ensuring that the airport is able to provide world-class services that meet this demand over the coming years. This is part of the Government's Plan Abu Dhabi 2030, an Emirate-wide strategy to cater for Abu Dhabi's business and tourism growth.
The centerpiece of Abu Dhabi Airports multibillion-dollar investment program is the Midfield Terminal Complex (MTC). This project will provide a full terminal building, passenger- and cargo facilities, duty-free shops and restaurants. The terminal will have capacity to handle 30 million passengers per year, and up to 8.500 passengers per hour.
Location:
The MTC will be located between the airport's two runways, which also gives the terminal its name. PVE Dubai and PVE Abu Dhabi are proud to be part of this project providing crawler cranes of 250 ton capacity.
Cranes used by the contractors:
3 units Kobelco CKE2500G, and one Liebherr LR1280, all equipped with luffing jib.
Do you want more information on the involvement of PVE Cranes on this project and the cranes used? Don't hesitate to contact us!